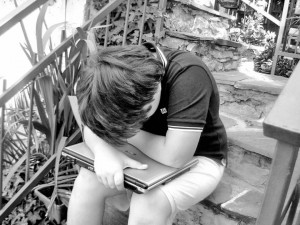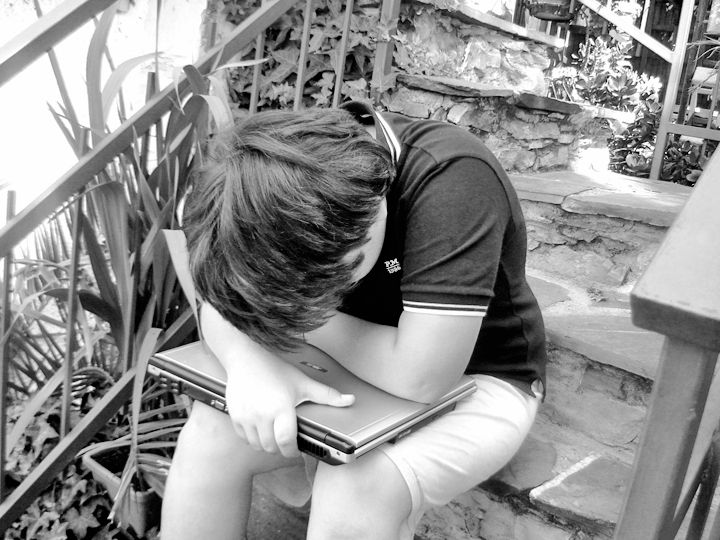 Why do children feel guilty when parents divorce? Children are not born knowing the rules they must live by. Early on they learn the rules from the adults in their life. It is not always a pleasant process for the child, as they are told "no" a lot. Children frequently experience unpleasant feelings when verbally, non-verbally, or through some form of consequences they are told what they are doing is not correct. Children initially feel bad about themselves but those reared in healthy environments begin to learn the rules and success breeds more positive feelings.
As a teacher I had empathy for my students whose parents were going through a divorce. In speaking with my students I learned what a large role guilt played in their thinking. When parents divorce the child often feels it is their fault. Why? Because as indicated above, during their early learning years most of their unpleasant experiences were their fault. So it is natural to blame themselves for the turmoil in the family. For many children it is very difficult to change their feeling of guilt because it has become their default position when problems occur in their family. It is difficult for the child to blame their parents because the parent is their source of correct behavior. After all, wasn't it the parent who taught the child how to follow the correct rules? The child reasons at their developmental level, "How can my parent be at fault? I must have done something to cause this." 
What can parents do? First and foremost agree that the welfare of the child is paramount. Then it is important for both parents (together if possible) to give the child a framework that is age appropriate to make sense of the divorce. It may be something as simple as, "Mom and Dad cannot live together but we both love you and will continue to take care of you." The framework statement of course will be much different for a 6-year-old than a 16-year-old child. Explain to the child it is the parent's choice and it is not their fault. You will have more success if you have this conversation more than once.
Now that you have given the child a framework, ask them to tell you in their own words why their parents are getting a divorce. This will allow you to see how well your explanation has been absorbed. The 5-year-old child will understand divorce and responsibility with the mind of a 5-year-old. However, when they are 6 and their understanding of the world and causality has changed some, they will need to hear again why their parents are divorced and that they had no part to play and therefore no room for guilt. This process may have to be repeated and modified for the child well into high school.
The child's tendency to blame themselves for problems in their world dies hard. Guilt over something you have no control over is a tremendously heavy burden. Generally, their natural guilt about divorcing parents will diminish over time, if they have a framework that makes some sense to them and if they are told in different ways over the years, "It was not your fault, it had nothing to do with you, we both loved you then and we love you now."
*As a final thought, if someone (usually a parent, grandparent, step-parent) bad mouths the other parent or if a child/teen overhears or is told negative points about their parent, it would not only greatly affect their relationship with the parent but also how they see themselves. This is because a child is half their mom and half their dad, and in influencing the child to dislike a parent, they are inadvertently causing the child to not like half of themselves.
Also see: Effects of Divorce on Children (Change Equals Stress)